With the Eurovision Song Contest being held in Liverpool this year, The National Lottery wanted to highlight its history of supporting music and culture in the UK. As well as hosting The National Lottery's Big Eurovision Welcome – a 30,000 person event organised exclusively for players – the in-house team at Camelot's Creative Hub used storytelling to showcase the more than 3,600 National Lottery-funded projects changing lives in Liverpool.
The team created an event identity for the Big Eurovision Welcome event that had a distinct National Lottery character whilst incorporating the Eurovision heart, colours, shapes and vibrancy of their IP.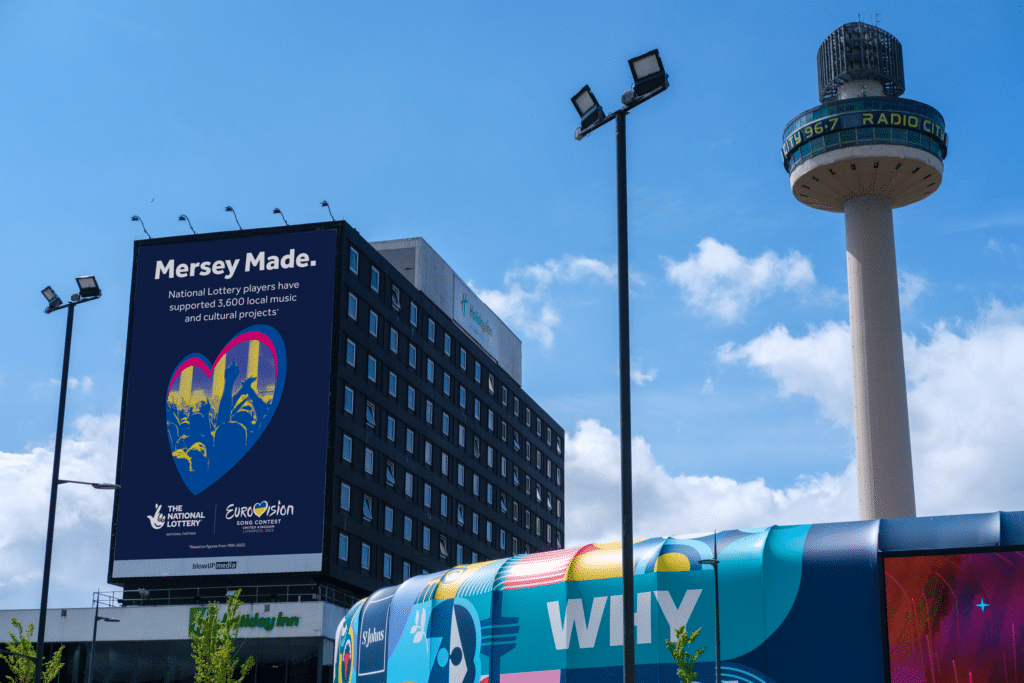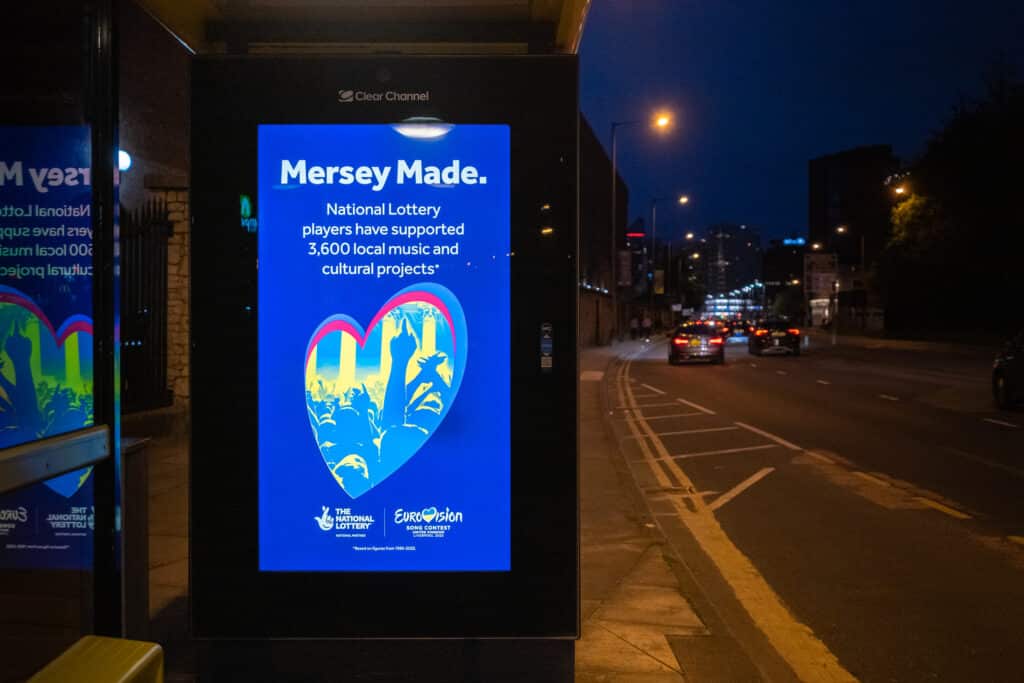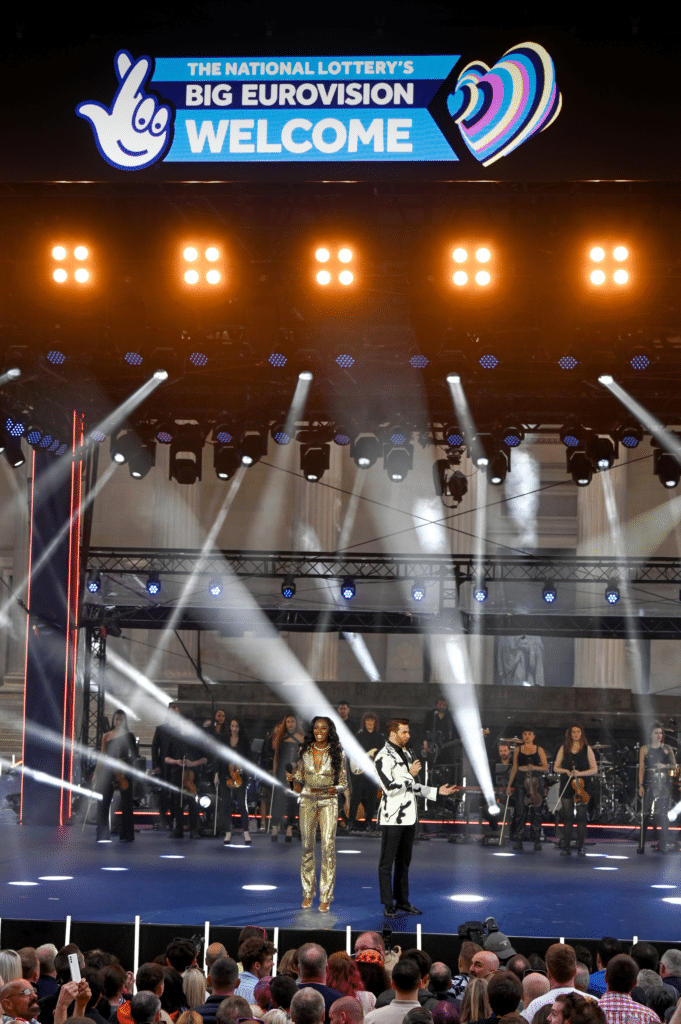 Hosts AJ Ododu and Joel Dommett speak on stage during the National Lottery's Big Eurovision Welcome event outside St George's Hall on May 07, 2023 Photo: Stuart C. Wilson ©2023 Getty Images
The team also wanted to bring the National Lottery funding story to life by highlighting people in paid, owned and earned media whose lives have been changed by these projects. Darren Suarez, the founder of Liverpool vogue dance company House of Suarez, ran away from home in his teens and discovered an alternative 'family' and a dance style that would change his life, in Liverpool's underground gay clubs. His story was told across multiple channels.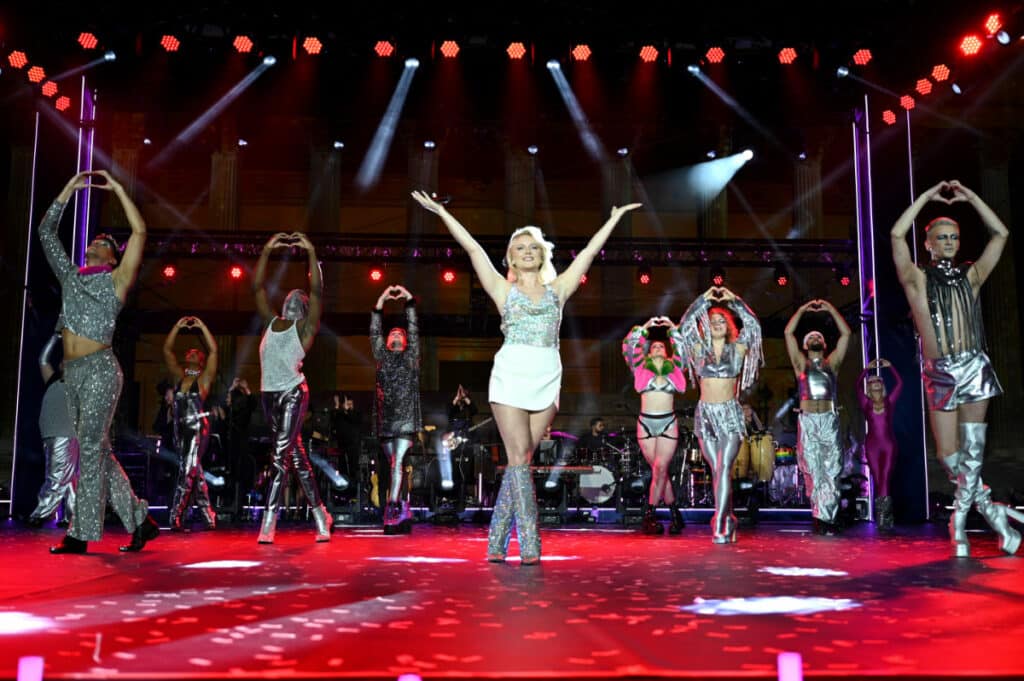 Zara Larsson & House of Suarez perform onstage during The National Lottery's Big Eurovision Welcome May 7th, 2023  Photo: Shirlaine Forrest ©2023 Getty Images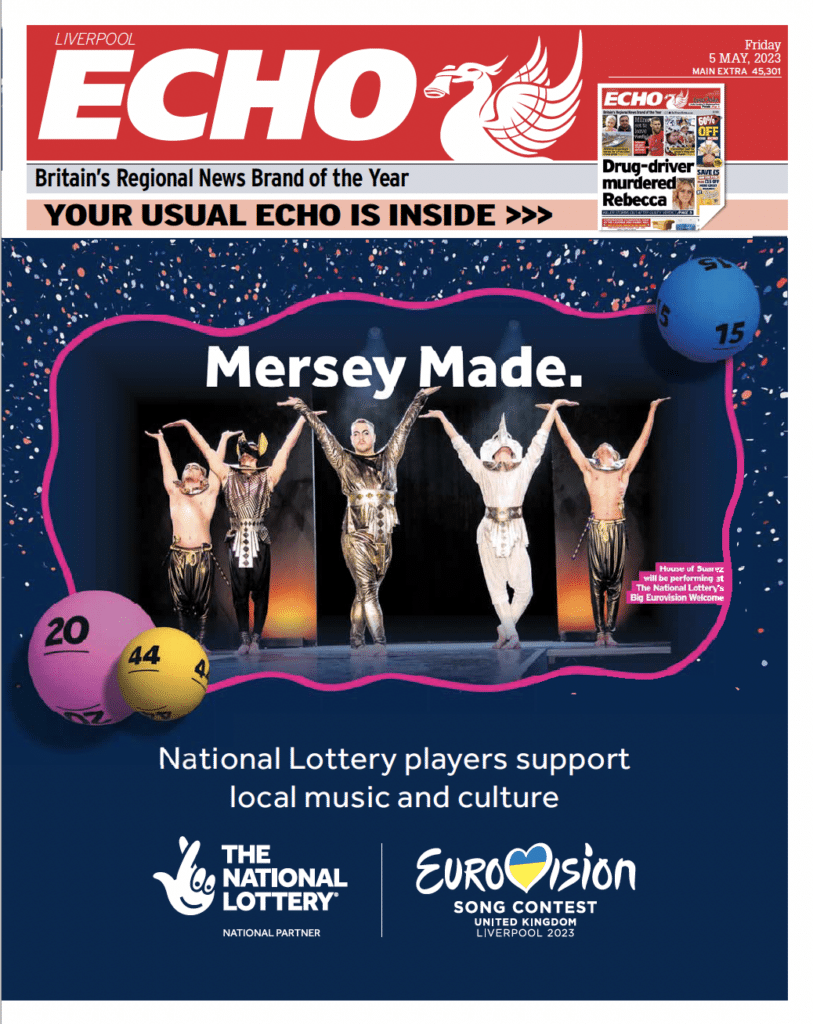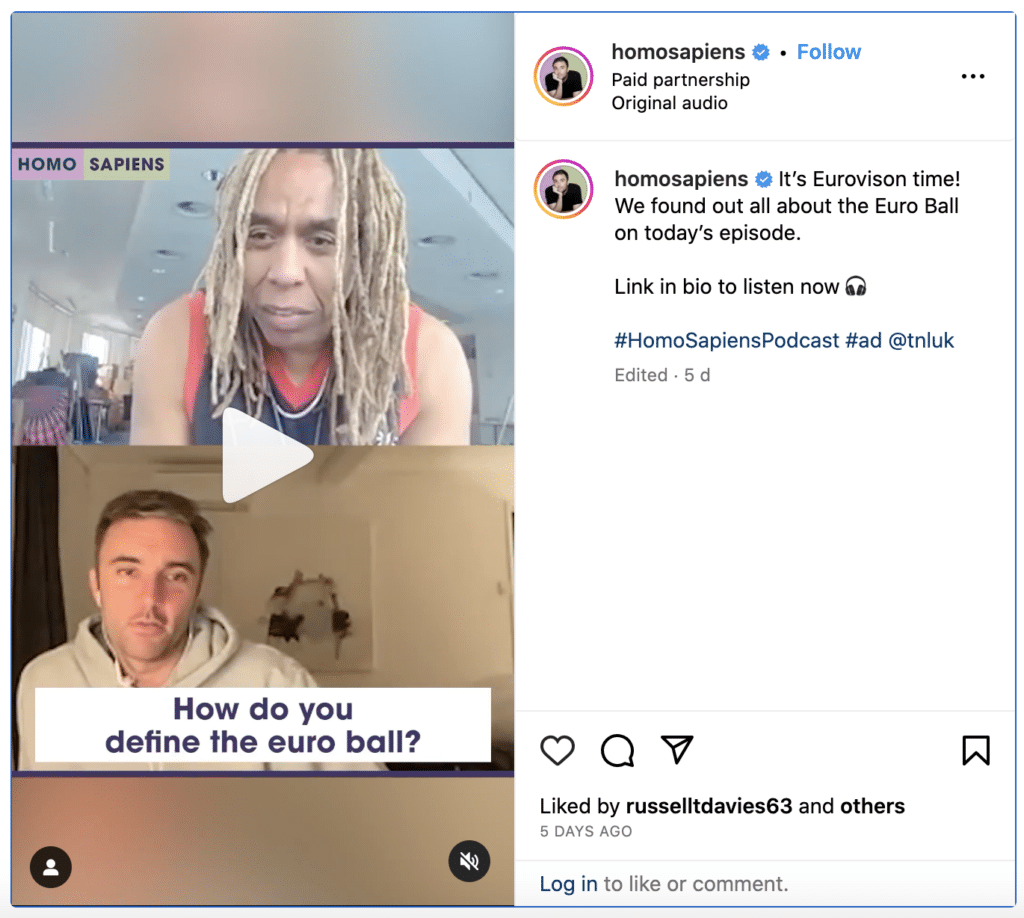 The team arranged for Darren to tell his inspirational story on the popular Homo Sapiens podcast as part of the National Lottery's partnership with Acast (watch it here). To amplify the message, House of Suarez (and a selection of other Liverpool arts and culture projects), were featured in a 10-day print and digital campaign with media partner Reach that commenced on 5th May with a Liverpool Echo cover wrap. To top it all off, House of Suarez took to the catwalk during the finale of The National Lottery's Big Eurovision Welcome.
For Creative Hub:
Creative Hub Lead: Shelley Morrell
Creative Team: Dan O'Connell, Mike Fake & Nigel Tipping
Content Lead: Niall O'Rourke
Campaign and Content Manager: Elle Rigby
Photography (OOH): James Fresco
Top Image: Conchita Wurst performs onstage during The National Lottery's Big Eurovision Welcome May 7th, 2023 Photo: Shirlaine Forrest ©2023 Getty Images