Ever moved in for a kiss with your loved one only to find your glasses getting in the way? In this Valentine's Day campaign, Specsavers is encouraging customers to give contact lenses a try so that they 'Don't let specs get in the way of…kissing'
The work, from creative team Lucy Weetman and Holly Piriou, runs across paid social and digital, Out of Home and Video On Demand, with two spots shot by Ollie Parsons.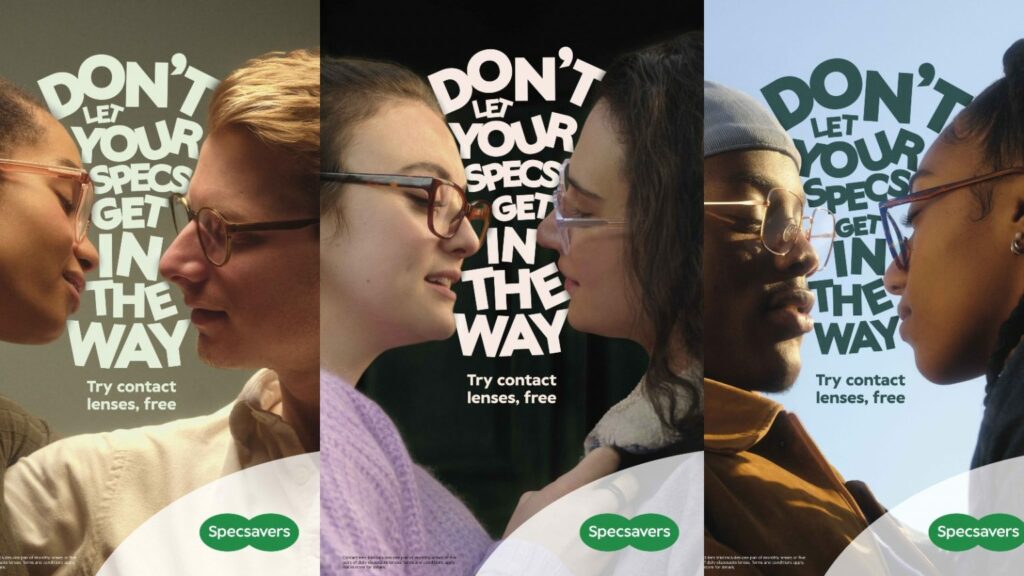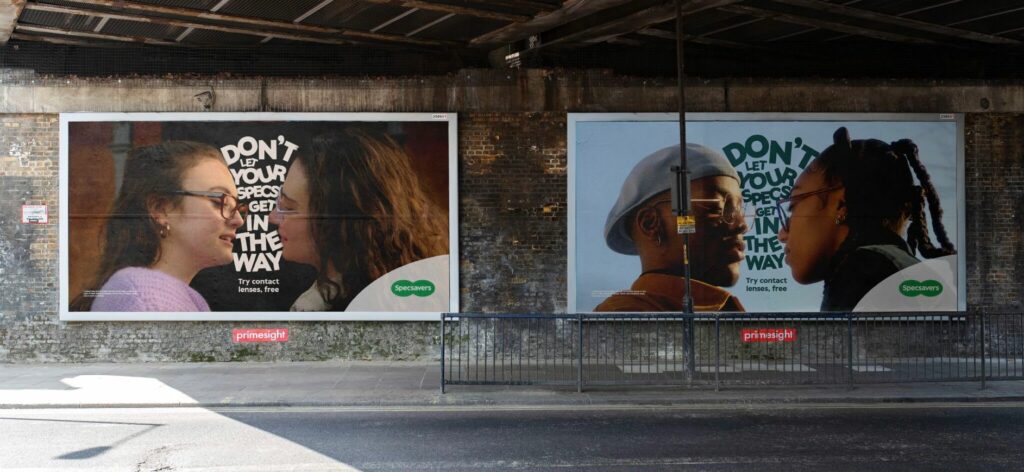 According to The Agency creative director, Richard James, "Our brief was to raise awareness of Specsavers' contact lens offering, and through the work we have stayed true to the Specsavers' brand, with a light-hearted look at the challenges of kissing for glasses wearers."
"With this campaign we have taken a leadership position by jolting people to say: 'we love glasses, and know you do too but why not put down your glasses and give contact lenses a go, offering a free trial so there's no need to worry if you then decide they are not for you'," added Specsavers marketing services director, Victoria Clarke.
The campaign even features a Specsavers guide to kissing video:
Creative team: Lucy Weetman and Holly Piriou
Creative Director: Richard James
Senior Creative Strategist: Polly Evelegh
Producers: Phoebe Hazzan and Mary Musasa
Client Partner: Laura Battersby
Integrated Design Lead: Aimée Le Prevost
TV Director: Ollie Parsons
Photographer: Lauren Maccabee
Showcase is IHALC's new section highlighting great new creative work from in-house teams and their production partners. If you would like your work to feature, please email patrick.burgoyne@ihalc.com