Annual brand research revealed that Sydneysiders are unaware of the different events going on at Sydney Opera House. They presume it is primarily for classical concerts and are unaware that it also offers contemporary music, kids events, talks and dining. The in-house Creative Studio's brief for this campaign was therefore to grow awareness of the breadth of offering and to reach new audiences through an always-on brand campaign.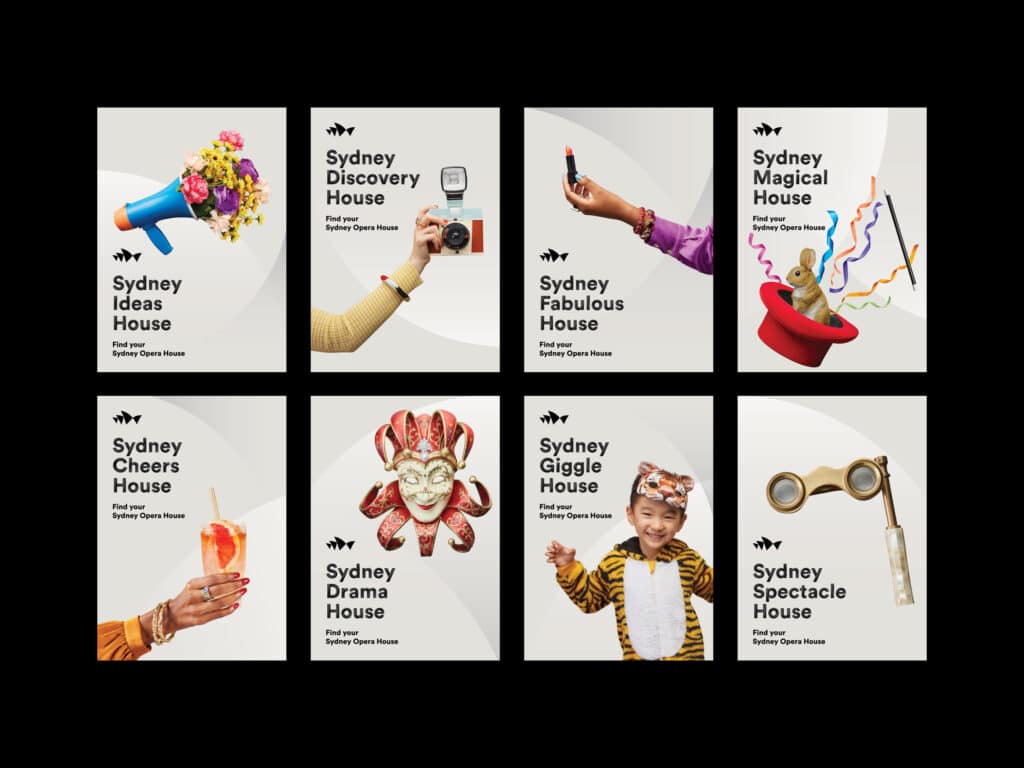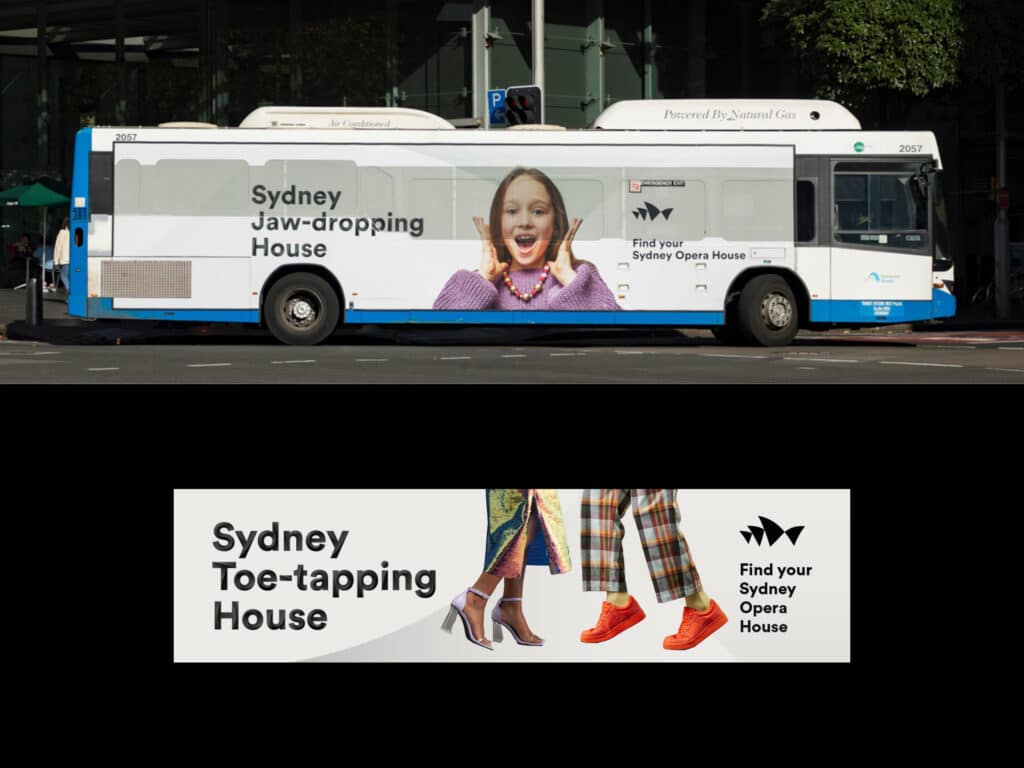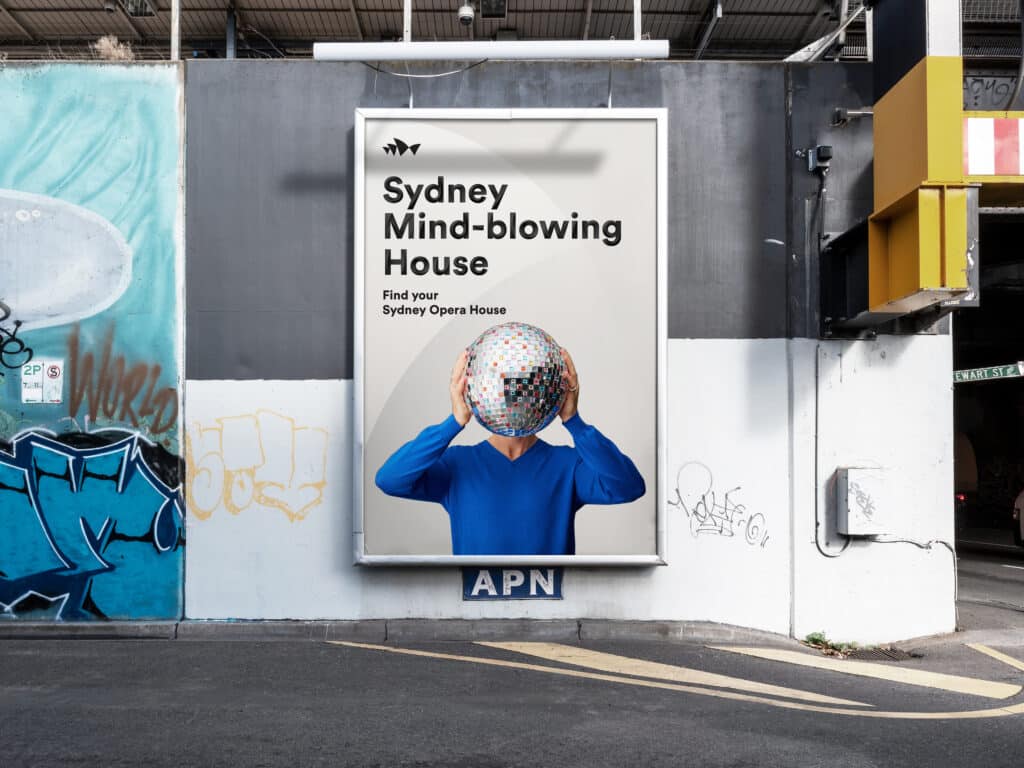 The core idea was to reimagine the name 'Sydney Opera House' and swap out the word 'Opera' to showcase the breadth of offering. This headline construct idea allowed for lots of variation and expression – from genre-based words like 'Kids' and 'Music' to more conversational and emotive words like 'Mind-blowing' and 'Date Night'.
The call-to-action 'Find your Sydney Opera House' acts as an invitation and reinforces that there is an experience for everyone. Supporting photography of thematic objects and people help to showcase breadth and capture attention through quirky styling and art direction. In static formats, the campaign keeps a consistent off-white background referencing the iconic building with graphic sail devices supporting. In motion formats, supplied content and footage is kept consistent by typographic animations and the outro sequence. The headline and imagery combinations are updated for each burst to keep the campaign fresh and representative of upcoming events.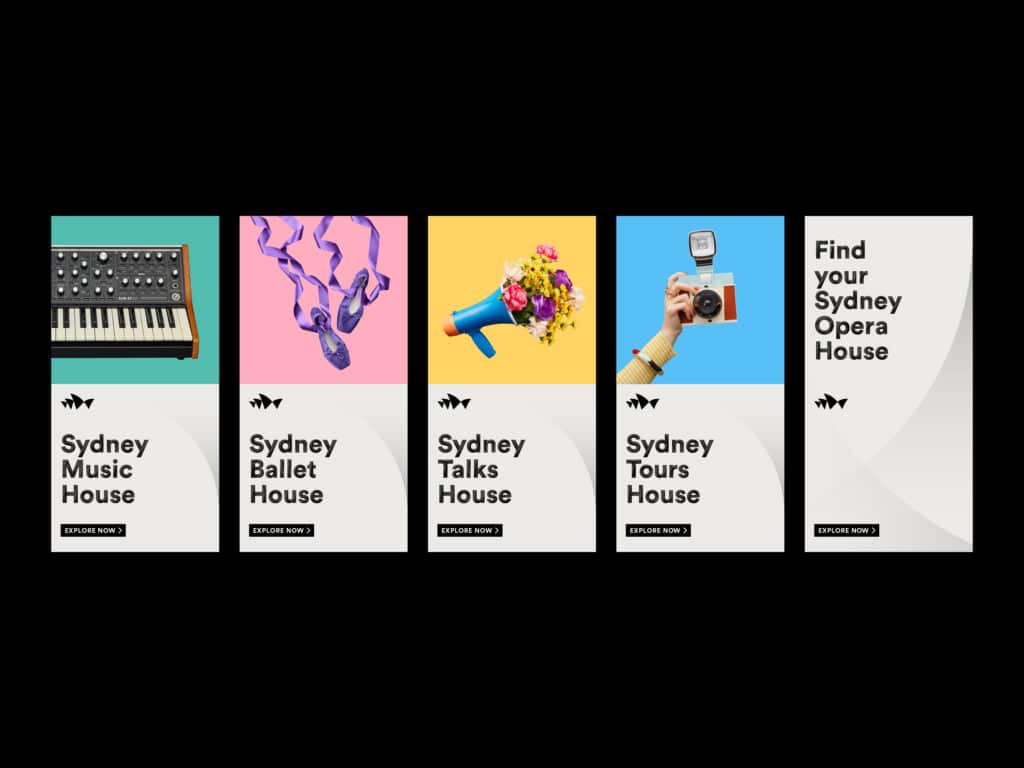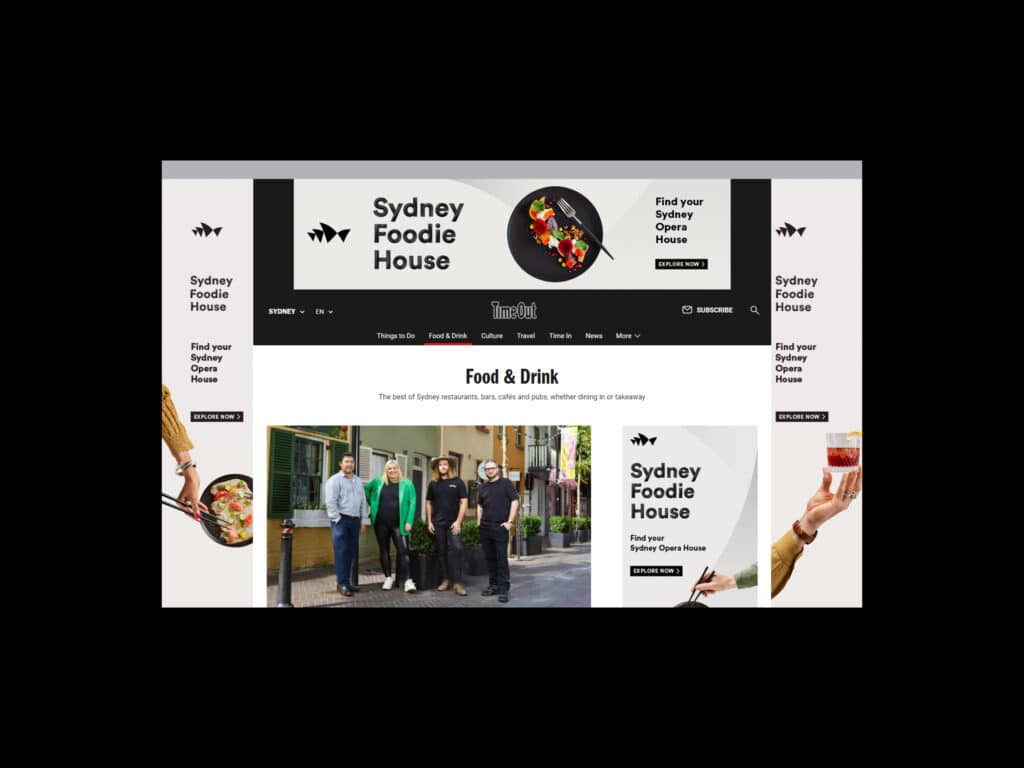 Find your Sydney Opera House from SOH Creative Studio on Vimeo.
Creative Director: Dan Ingham
Senior Creative: Ali Boschen, Louise Elliott, Rohan Cain
Junior Creative: Dante Bernard, Emily Savage
Editor/Motion Designer: Amelia Jang
Marketing: Joanne Been, Mimi Nightingale, Nadia Clark, Nicola Whiteside, Nicole Russo, Paayal Dharmani, Rebecca Munro, Rhonda Siu, Sandra Salma, Stephen O'Connor, Tegan Reeves.
Showcase is IHALC's new section highlighting great new creative work from in-house teams and their production partners. If you would like your work to feature, please email patrickb@wdc-london.com