With contributions from senior In-House Agency leaders at almost 50 major brands, the IHALC In-House Agency Benchmarking Survey, in partnership with Adobe, is a unique look at the evolving remits, resources and capabilities of the in-house sector in the UK and EMEA.
We asked IHA leaders, including those at Citi, Specsavers, Channel 4, Three, BP, Reckitt and The Body Shop, to reveal the roles and responsibilities of their agencies, how they work, and who with. We've looked at major priorities and challenges, their ambitions for the future and how they work with both external partners and marketing colleagues.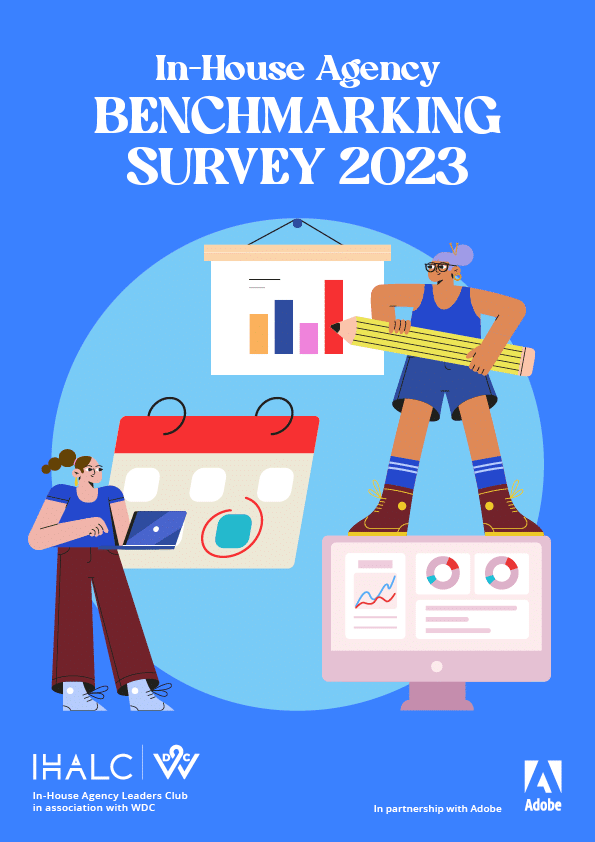 Your IHA Model
We asked In-House Agencies to tell us what model their IHA follows today – Production Studio, Creative Studio, Creative Agency or Lead Agency – and what their ambition is for the future.
Roles & Responsibilities
What kind of work do IHAs do and what roles and resources do they have to do it with? What is the balance between permanent and freelance staff? What roles are missing from IHAs? Can they attract the right talent? Are they paying enough?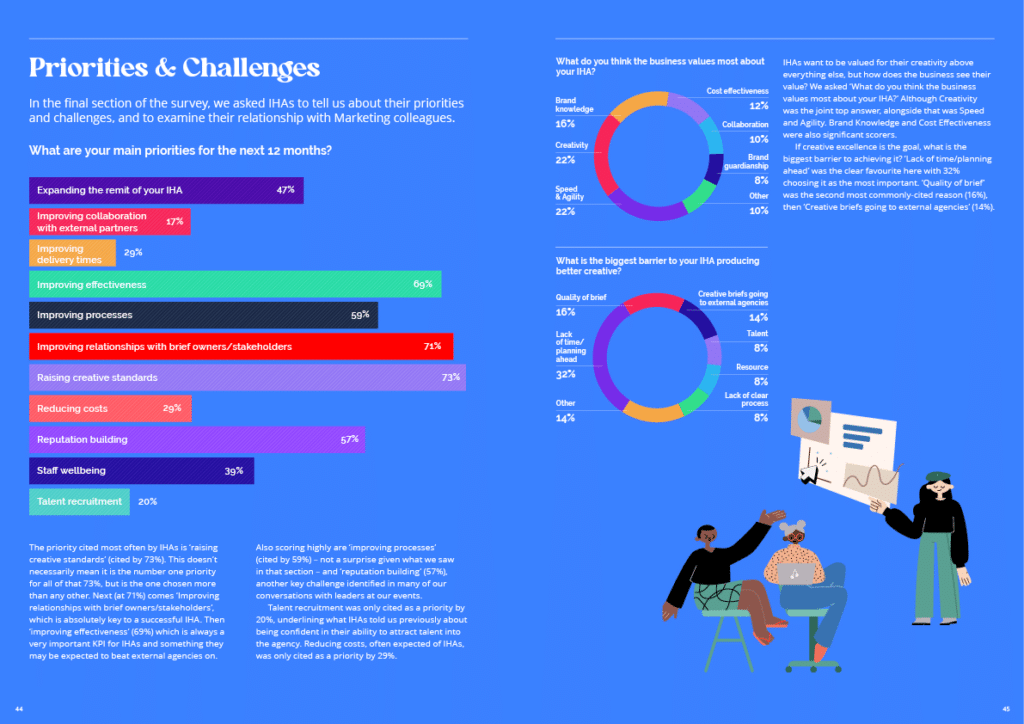 Process
Is IHA work effectively governed and tracked? Are they charging for their time? Are costs for each project agreed in advance? Where are the gaps in effective processes and are they holding IHAs back?
Tech
Do IHAs use DAM systems and work management software? If so, what do they want those systems to do better? What are the challenges of introducing the right tech mix in-house?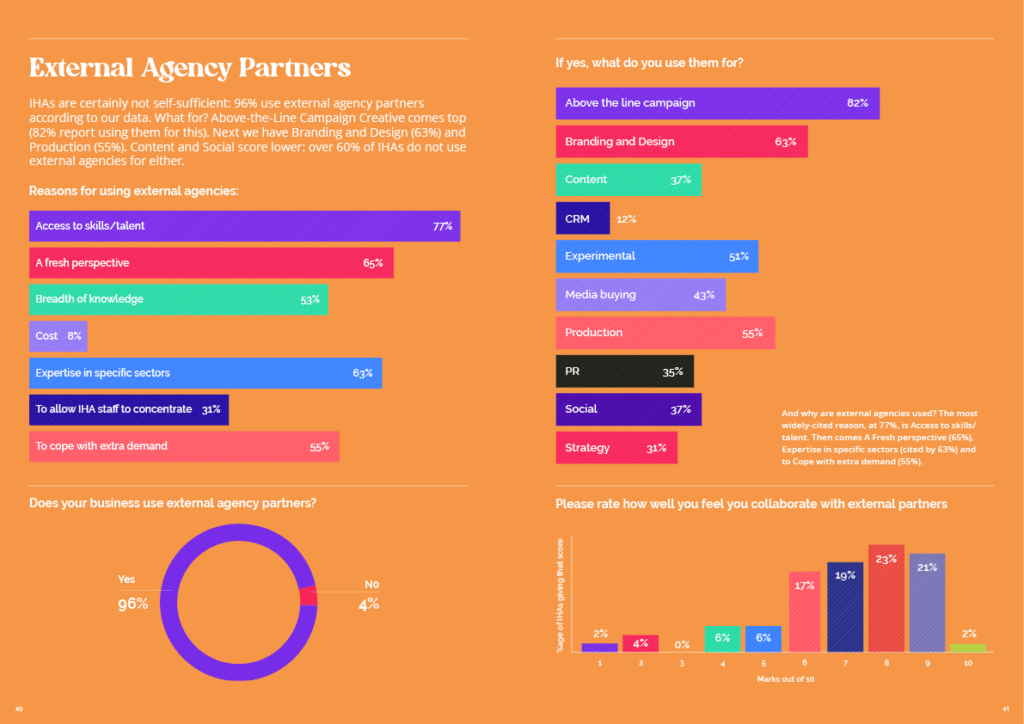 External Agencies
What do IHAs use external agencies for and what do they value about them? Are they rivals or partners or both?
Priorities & Challenges
What do IHAs think their businesses value most about them – and what would they like that to be in future? How do they rate their colleagues in Marketing when it comes to briefing, feedback and understanding the creative process?
Download the complete survey, which includes expert analysis and commentary on the findings, as well as opinion and comment from IHA leaders themselves, via the link below.
In partnership with Adobe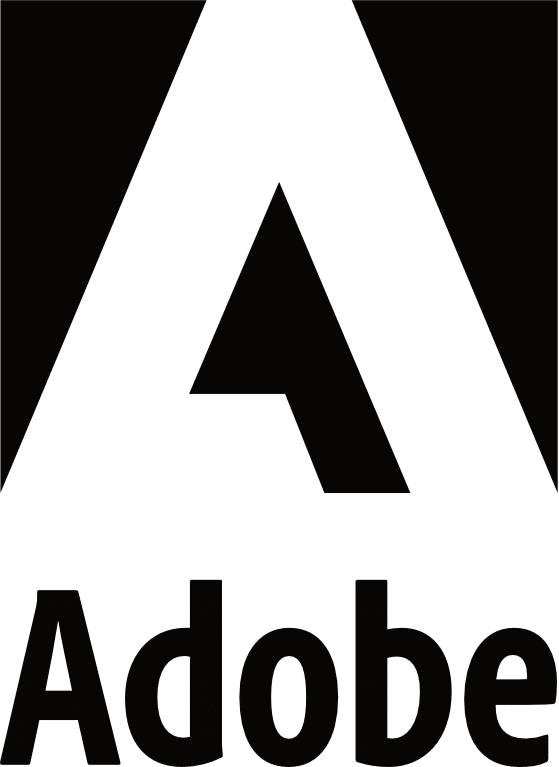 Download