Channel 4's new 'competitive reality show', Rise and Fall, is all about what it takes to get to the top – how to win power, how to keep hold of it and how to use it to influence others. To launch the show, 4creative has created a campaign featuring a 40-second conceptual trail, and experiential lift stunt and Channel 4's first ever TikTok game, plus OOH ads.
The trail features a "seemingly sophisticated, penthouse dinner party, which quickly turns chaotic when a group of underdogs from the basement arrive via the lift – introducing viewers to the power struggle which will ensue during the show". It was directed by Matthew Walker through MindsEye.
"There are few briefs more exciting than a new reality format, yet Rise and Fall goes even further – a social experiment that promises treachery, twists and an almighty struggle for power," says Lynsey Atkin, Executive Creative Director at 4creative. "We loved working with director Matt Walker to bring to life this subversion of societal norms in the most outlandish way possible."
As part of the campaign, 4creative has developed a lift experience stunt which will see ordinary lifts in UK shopping centres transformed into the Rise and Fall lift – with audio recorded by the show voiceover. Working with headraft GmbH, 4creative has also made a TikTok game which brings to life the campaign tag line "let the power struggle begin". Players start in the basement and, by blinking, compete against their friends to see who can reach the penthouse fastest, moving higher with every bat of an eyelid.
Posters in shopping centres and roadsides across the UK, depict inversive portraits of characters from the top and bottom of society.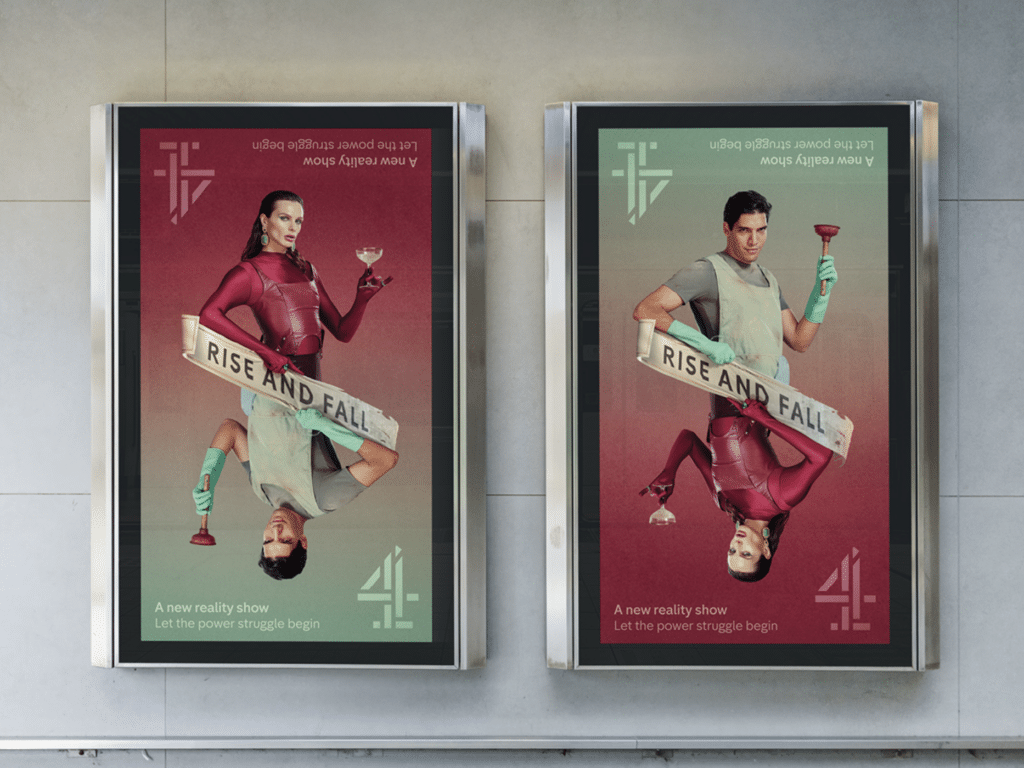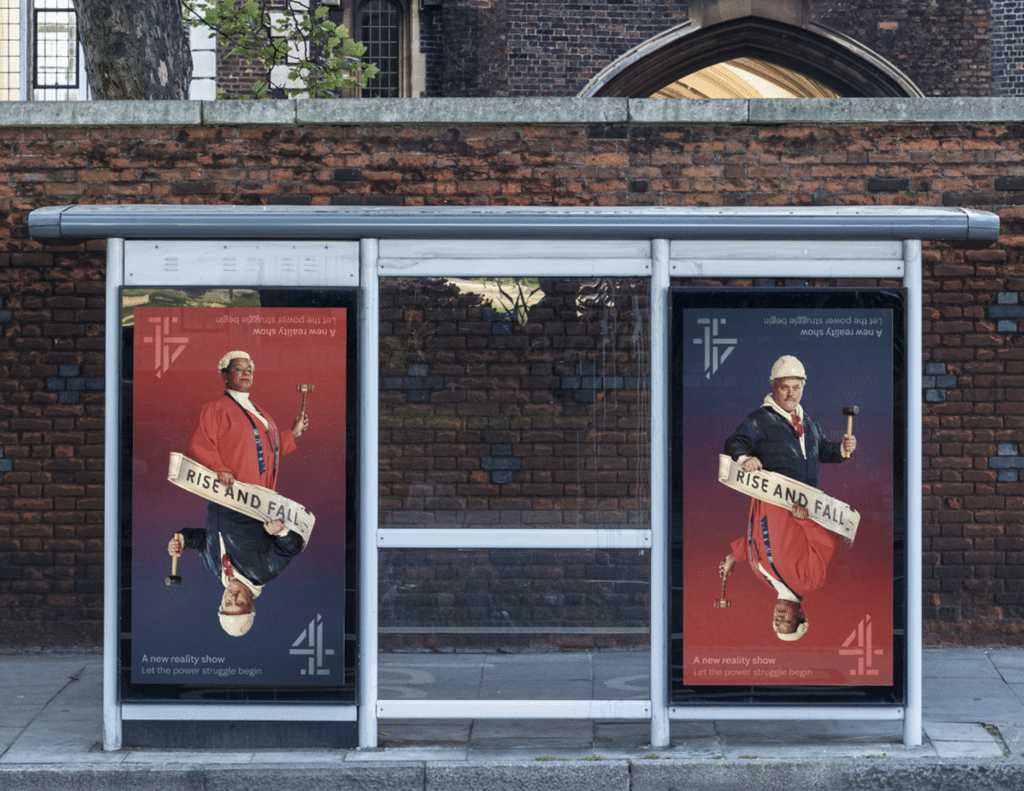 Trail Directed by Matthew Walker through MindsEye
Cut by Patric Ryan at Marshall Street
Post by Black Kite
Sound by Factory Studios Ltd
Media by OMD UK
For 4creative
Creatives: Sali Horsey, Zoe Nash
CDs: Dan Warner and Andy Vasey
Senior Producer: Kate Manning
Executive Producer: Charlie Bettice