ITV Creative: Big Brother sees it all
Big Brother is back, and ITV Creative is spreading the news via a campaign that will appear across radio, social including TikTok and Twitch, and Spotify as well as via partnerships with Pure Gym and Deliveroo.
The work is based around the idea that, whatever you're up to, "Big Brother sees it all".
Stickers and posters have been placed on mirrors, in changing rooms and on toilet doors in 25 Pure Gyms across the UK, with contextual lines such as Big Brother Sees You Praying You've Remembered Clean Underwear.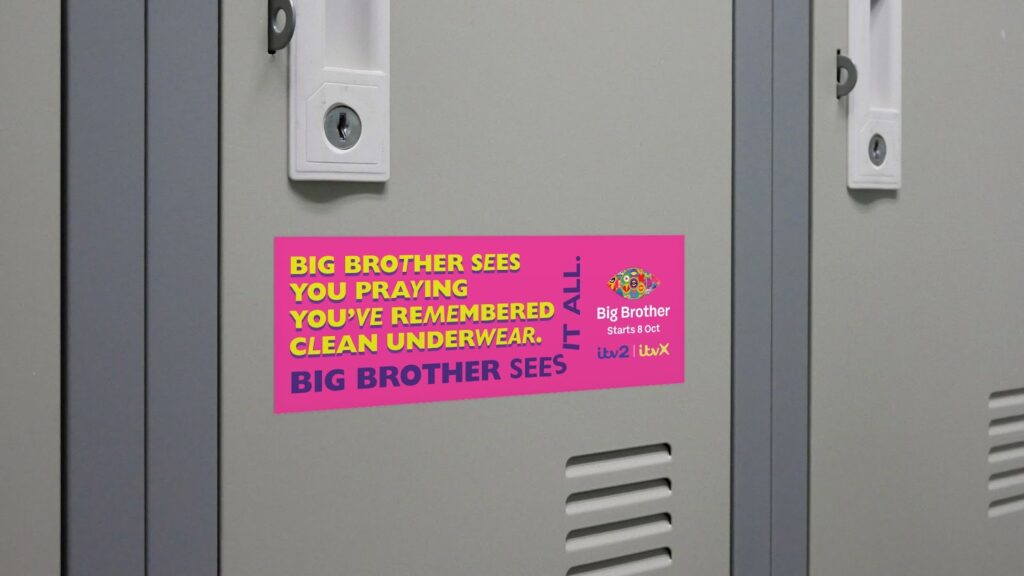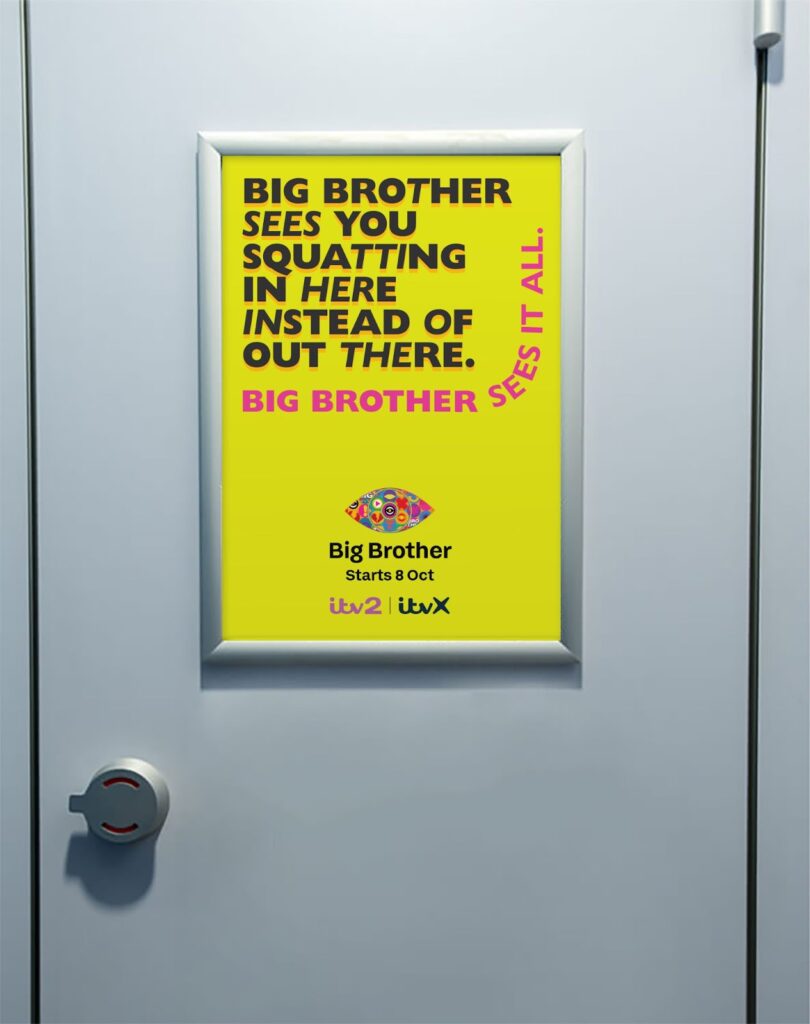 With Deliveroo, a series of on-app ads tap into behaviours associated with ordering food such as, "Big Brother sees you double-checking your rider's location every five minutes".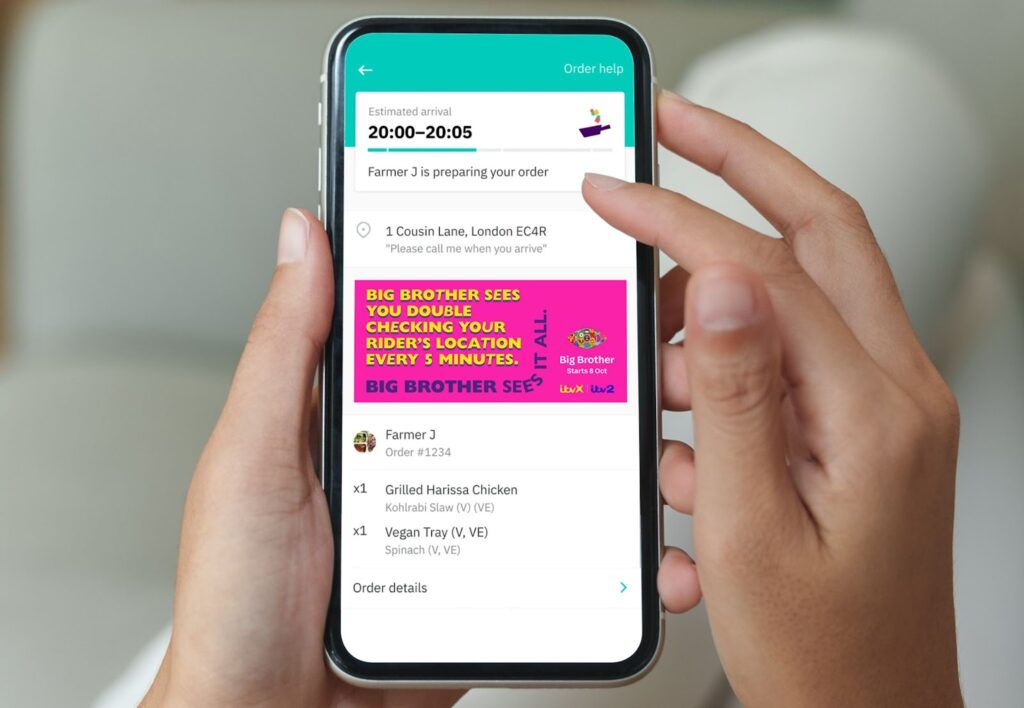 Big Brother beer mats will also appear in 120 pubs.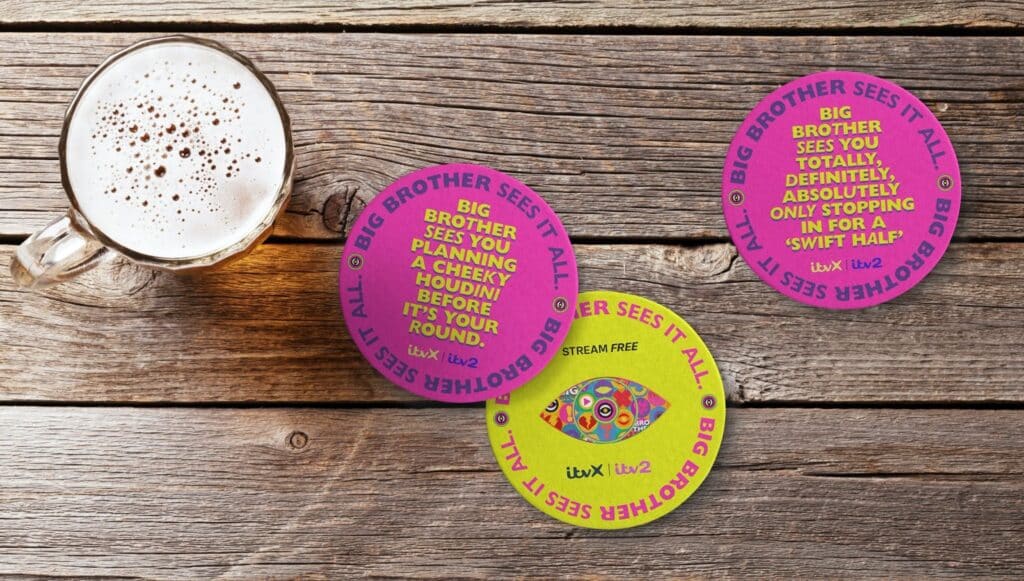 "The ambition of the campaign is for Big Brother's all-seeing eye to infiltrate everyday life in a bold, noisy, humorous and shareable way through multiple touchpoints, generating as much talkability as possible ahead of the biggest and most anticipated launch of the year," says Jane Stiller, chief marketing officer ITV.
The campaign was created by Jonathan Truin and Hannah Roe.