JD Sports: The Christmas Claw
JD Sports, Ocean Outdoor and Blind Pig created a nostalgic arcade-style Digital OOH experience in London's Piccadilly Circus. The activation was part of with JD's King of the Game Christmas campaign, which also used AR to turn its Oxford Street shopfront into a game. Designed to resemble  the much-loved 'claw' games in amusement arcades, a 3D animated arm extends the full length of the screen, before reaching down and picking up two alternate JD shoes, which seemingly swing out into Piccadilly.
Designed and executed in Cinema 4D by Blind Pig's 3D animation team, with Ocean Outdoor's DeepScreen technology.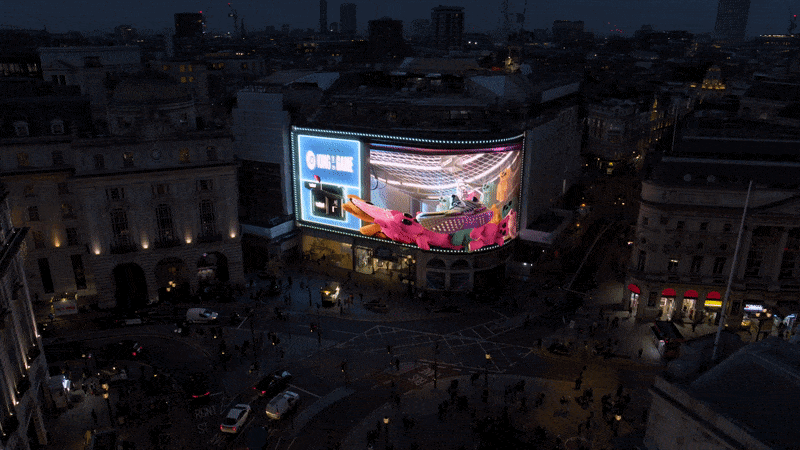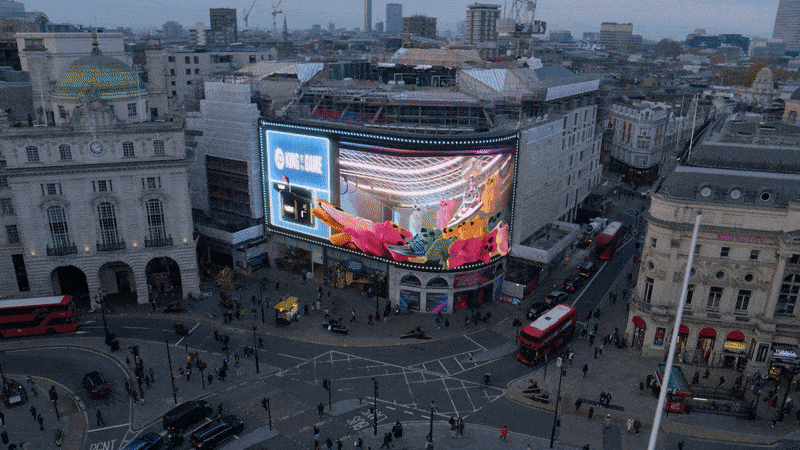 For JD Sports
Media & Partnerships Manager: Hayley Shaw
Global Creative Director: Paul Mann
OOH Agency: Ocean Outdoor
Head of Design and Studio: David Tait
Senior Project Manager: Melanie Blood
Project Manager: Bruno Jardim
Animation – Blind Pig
Creative Leads: Sean Cooper, Kingsley Harris
Animation: Kingsley Harris, Sean Cooper, Lawrence Scanlon, Hugh Loughrey
Creative Director: Ric Comline
Executive Producer: Thierry Levy
Producer: Roberta Fox
Blind Pig is part of the JW Collective of production companies. See jwcollective.info
Showcase is IHALC's new section highlighting great new creative work from in-house teams and their production partners. If you would like your work to feature, please email patrickb@wdc-london.com