RGM Fest (where RGM stands for Restaurant General Manager) is KFC's internal awards to recognise and award the best teams and restaurant leaders in the franchise. For this year's event, graphic designer Alexandra Ramirez, who was part of the in-house team at the time, created all the design assets.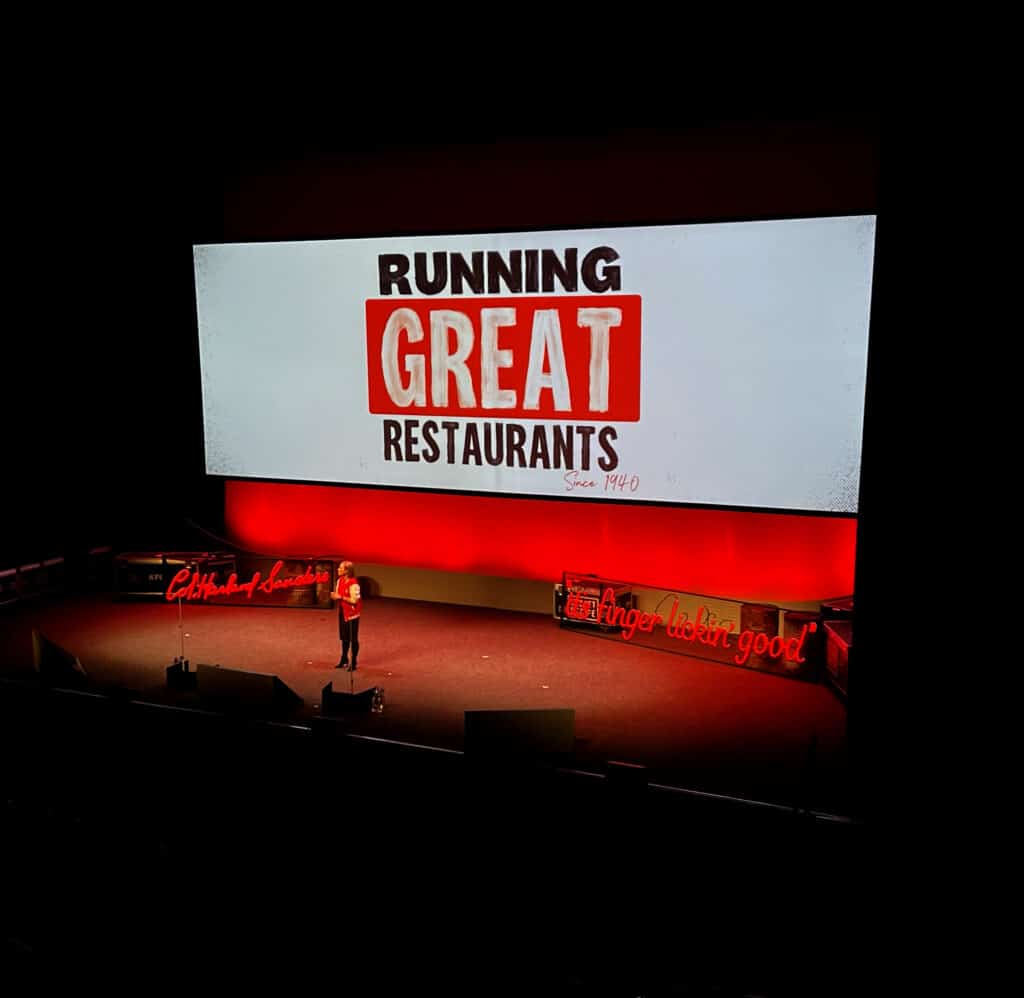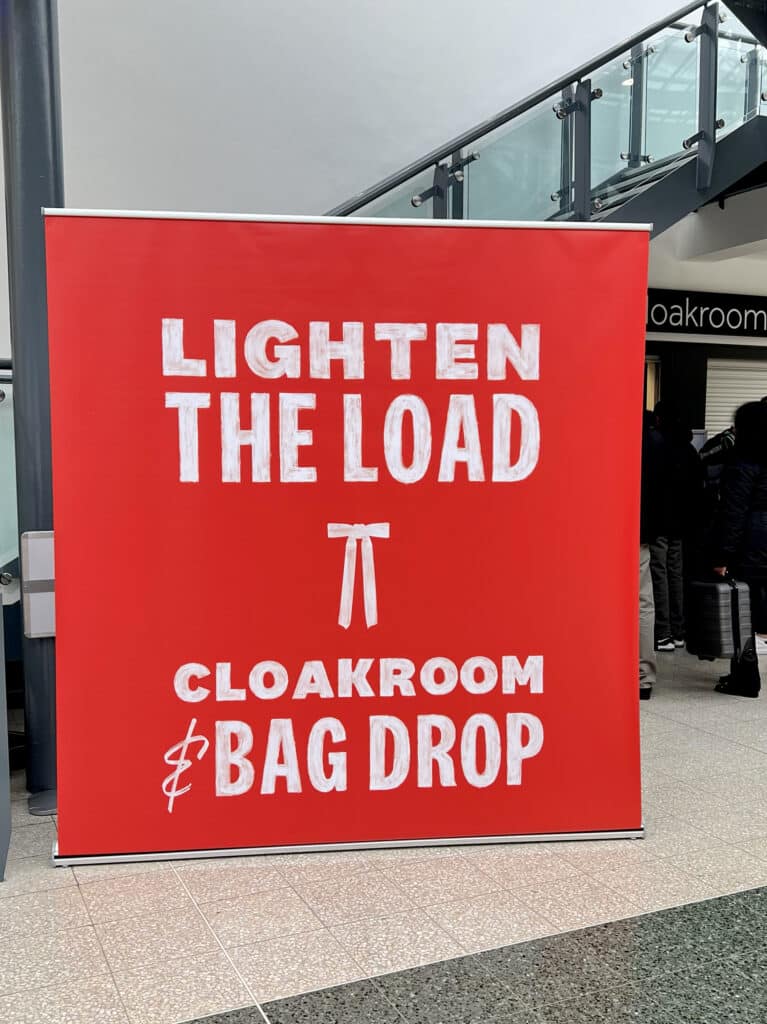 "We approached it with a more whimsical, easy-going vibe in mind – since it's a fest let's make it look like a real festival! We used some references from Glastonbury, Download and other big ones and brought the genuine KFC branding into it," Alexandra says. "That's why the stage looked like it was a scenery taken from the woods – foliage, bunting flags, strobes and even the typical merch for a festival – handing banners, totebags & posters. We made up our own fun line-up – Guns'n'Roses became Buns'n'Roses, Linkin Park – Lickin' Park and so on. Basically the brief for us was let's make it look as close to a real festival as possible!"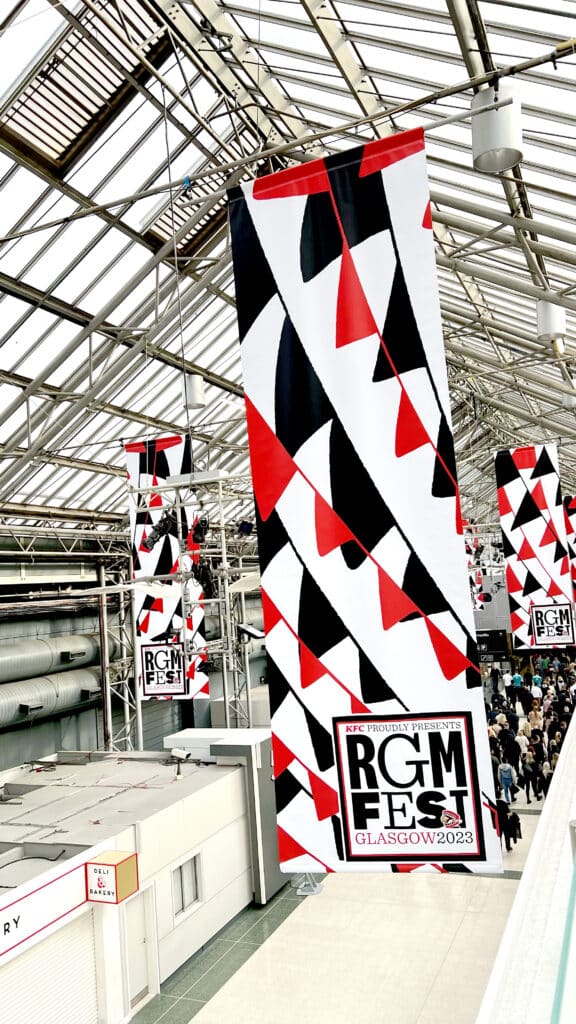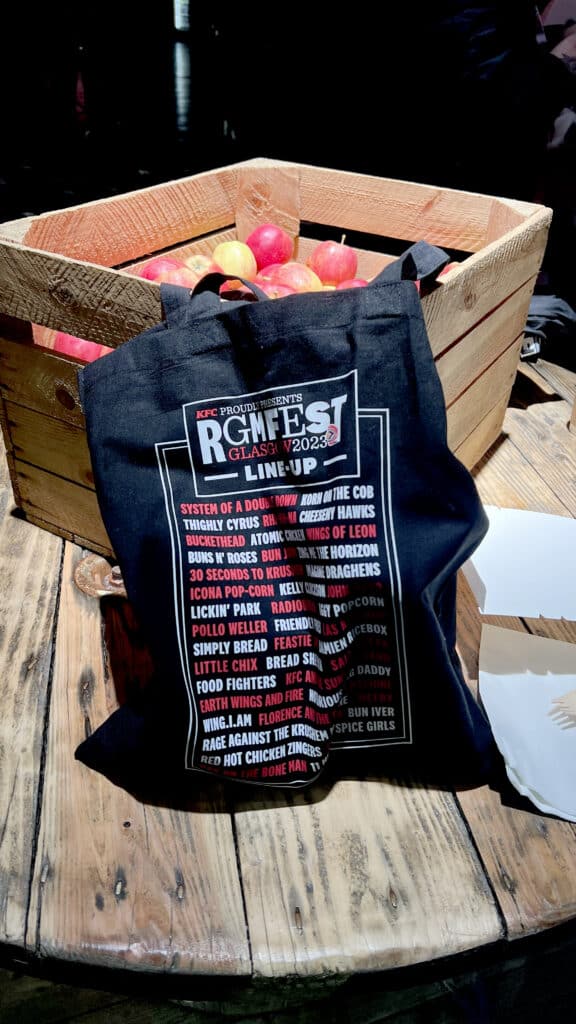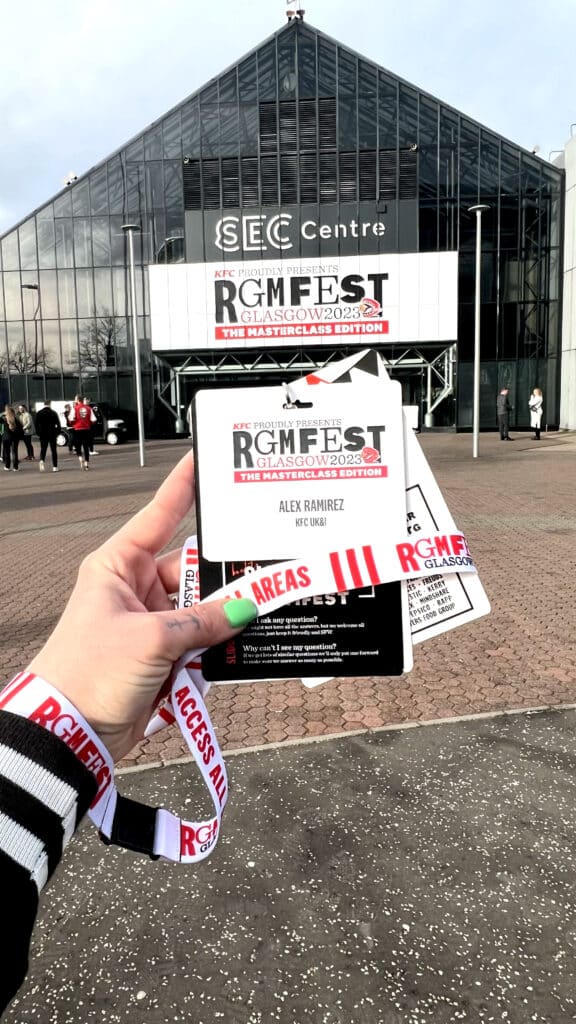 Alexandra collaborated on the project with Francesca Sandercott, Creative Director of Premier Events, which produced RGM Fest. Among the assets she created were "illustrations for the posters and the hanging banners, entrance decals, above box office billboard, cloakroom banner, tote bag designs, menus for the awards and the brunch, FAQ and strut cards, lanyard and lanyard cards, allergen cards, Sponsors board, QR posters for drinks, Balloon drop prizes, Area Coach winner cards, several other small logos for different stakeholders such as "Running Great Restaurants" and many more small bits".
Find more of Alexandra's work here
Showcase is IHALC's new section highlighting great new creative work from in-house teams and their production partners. If you would like your work to feature, please email patrick.burgoyne@ihalc.com