Strange Clay is the Hayward Gallery's acclaimed exhibition of contemporary ceramics. Head of Design & Brand, Marc Atkinson's in-house team created a beautiful poster campaign to promote the show, featuring strong typography and impactful shots of the work.
"We highlighted the physical forms of the material, making use of the playful title," Marc says. "The campaign showcases the range of artworks through three artists – Takuro Kuwata, Klara Kristalova, and Ron Nagle.Posters of art can only ever do so much though, and these pieces have to be seen in person. Takuro Kuwata's are a personal favourite, and the scale is really unexpected."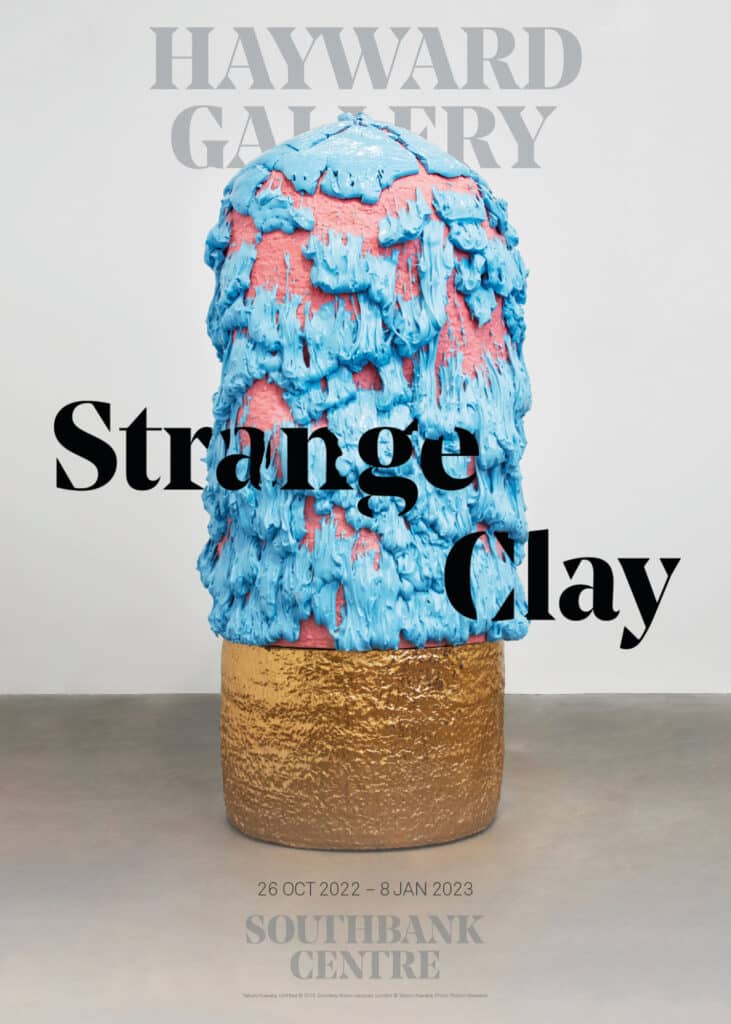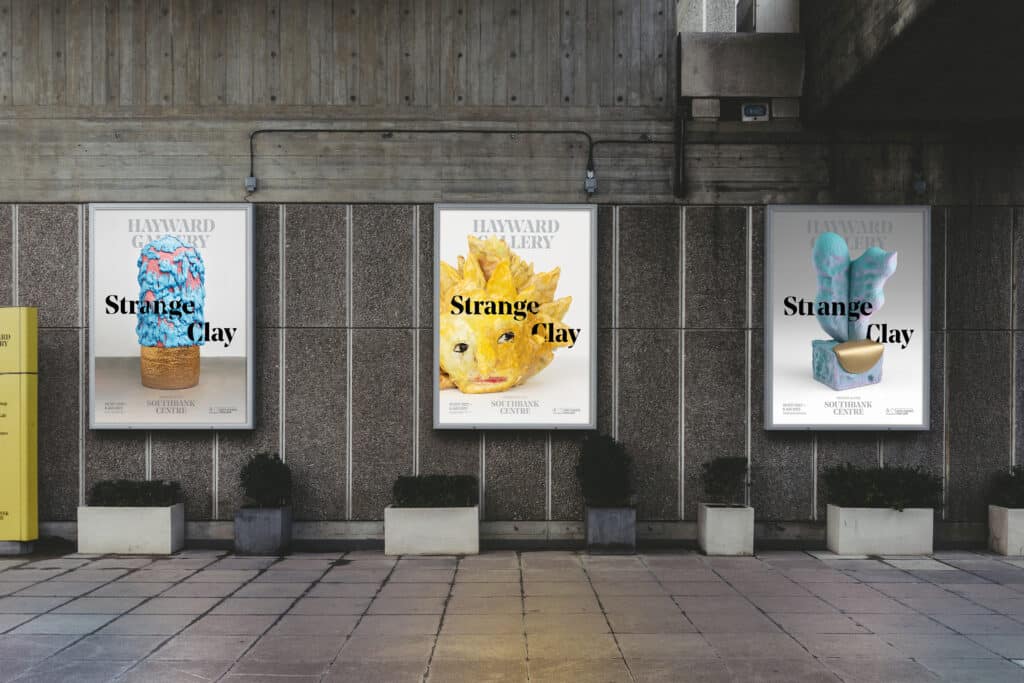 Southbank Centre
Director, Hayward Gallery: Ralph Rugoff
Curator: Dr Cliff Lauson
Director of Audiences: Heather Clark-Charrington
Head of Design & Brand: Marc Atkinson
Designer: Caroline Blainey
Creative Artworkers: Aaron Nelson, Huma Ahmed
Head of Marketing: Naomi Naylor
Marketing Manager: Iona Bell
Head of Media and Public Relations: Debra Johnson
Press Manager: Laura Gosney
Featured artworks
Takuro Kuwata, Untitled, 2016. Courtesy Alison Jacques, London © Takuro Kuwata. Photo: Robert Glowacki.
Klara Kristalova, Sun, 2019 © Klara Kristalova and Perrotin. Courtesy Perrotin. Photo: Claire Dorn.
Ron Nagle, Schmear Campaign, 2012 © Ron Nagle. Courtesy the artist and Matthew Marks Gallery / Modern Art. Photo: Don Tuttle.
Showcase is IHALC's new section highlighting great new creative work from in-house teams and their production partners. If you would like your work to feature, please email patrickb@wdc-london.com