The V&A South Kensington's Africa Fashion exhibition, which runs until 16 April, celebrates "The irresistible creativity, ingenuity and unstoppable global impact of contemporary African fashions". It features garments, textiles, personal testimonies, photographs, sketches, film and catwalk footage.
"Our guiding principle for Africa Fashion is the foregrounding of individual African voices and perspectives. The exhibition will present African fashions as a self-defining art form that reveals the richness and diversity of African histories and cultures," says curator Dr Christine Checinska.
The marketing campaign for the show spanned film and photography (shot by Lakin Ogunbanwo), social media assets, website and print advertising, led by the V&A's in-house design team and marketing manager, in collaboration with media brand and creative studio NATAAL. NATAAL created a short film "that explores how movement and dance cultures can speak to the uplifting sophistication of African fashion". In addition, a dedicated section of its next print magazine "will highlight some of the conversations of the show through the work of the next generation of talent". The project uses a bespoke typeface created for the V&A by Commercial Type.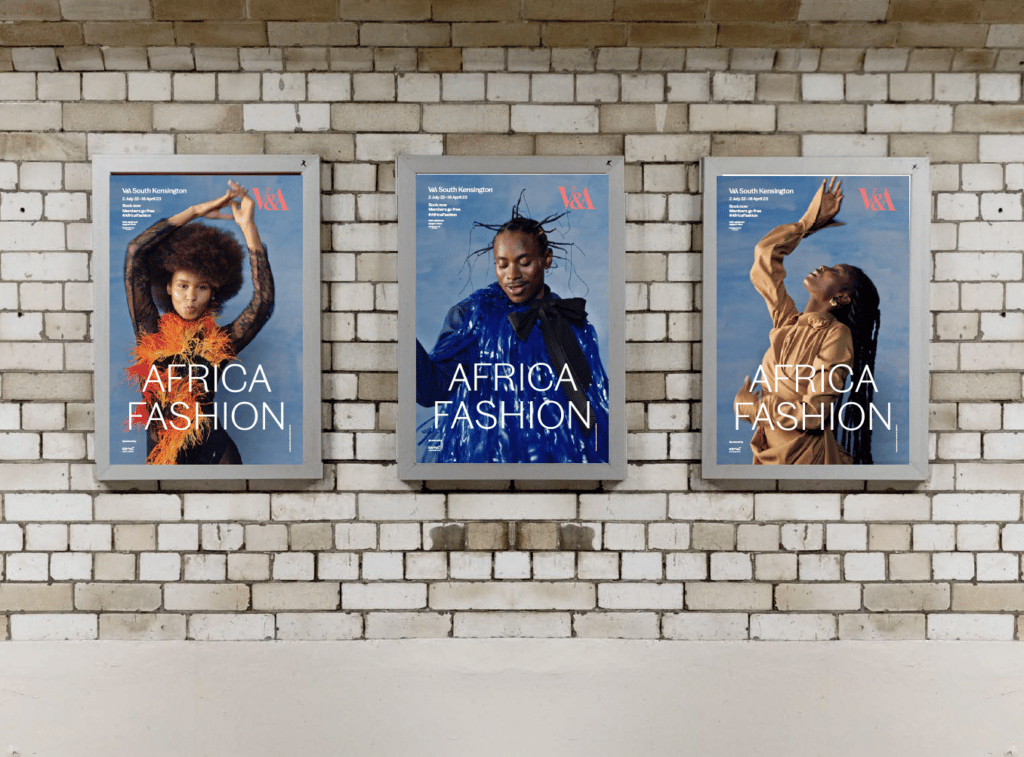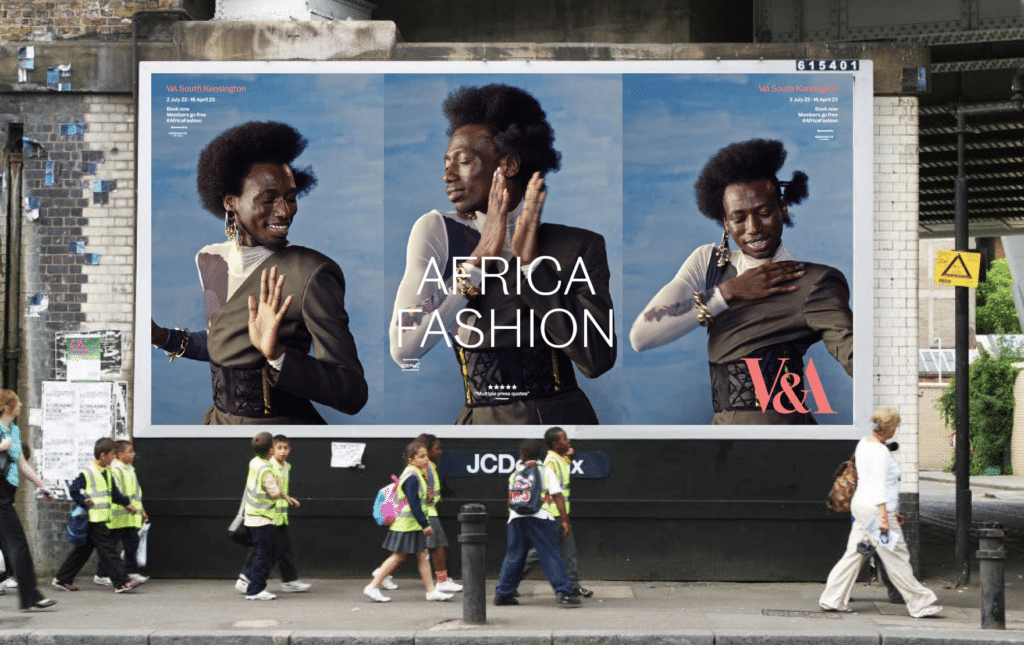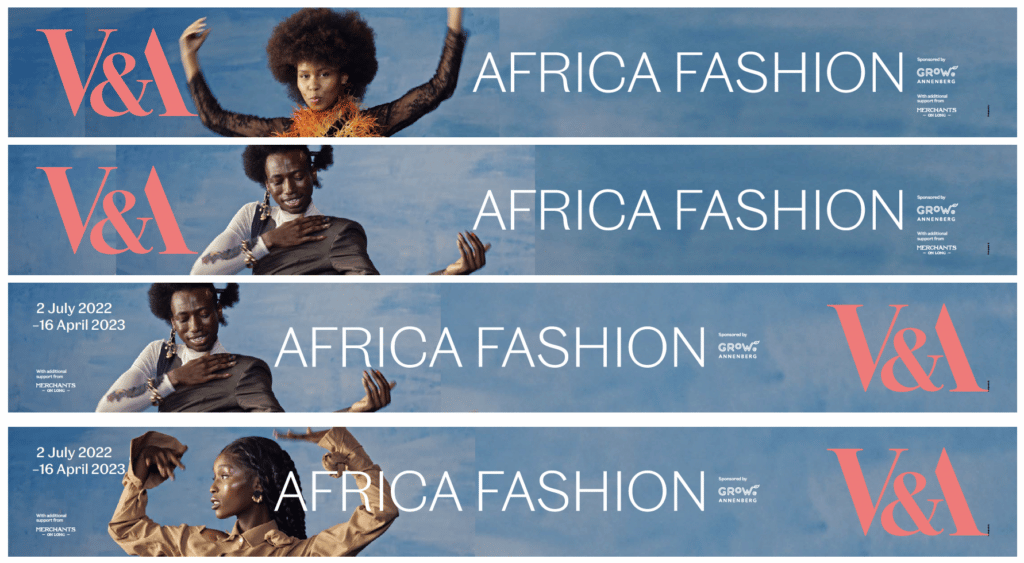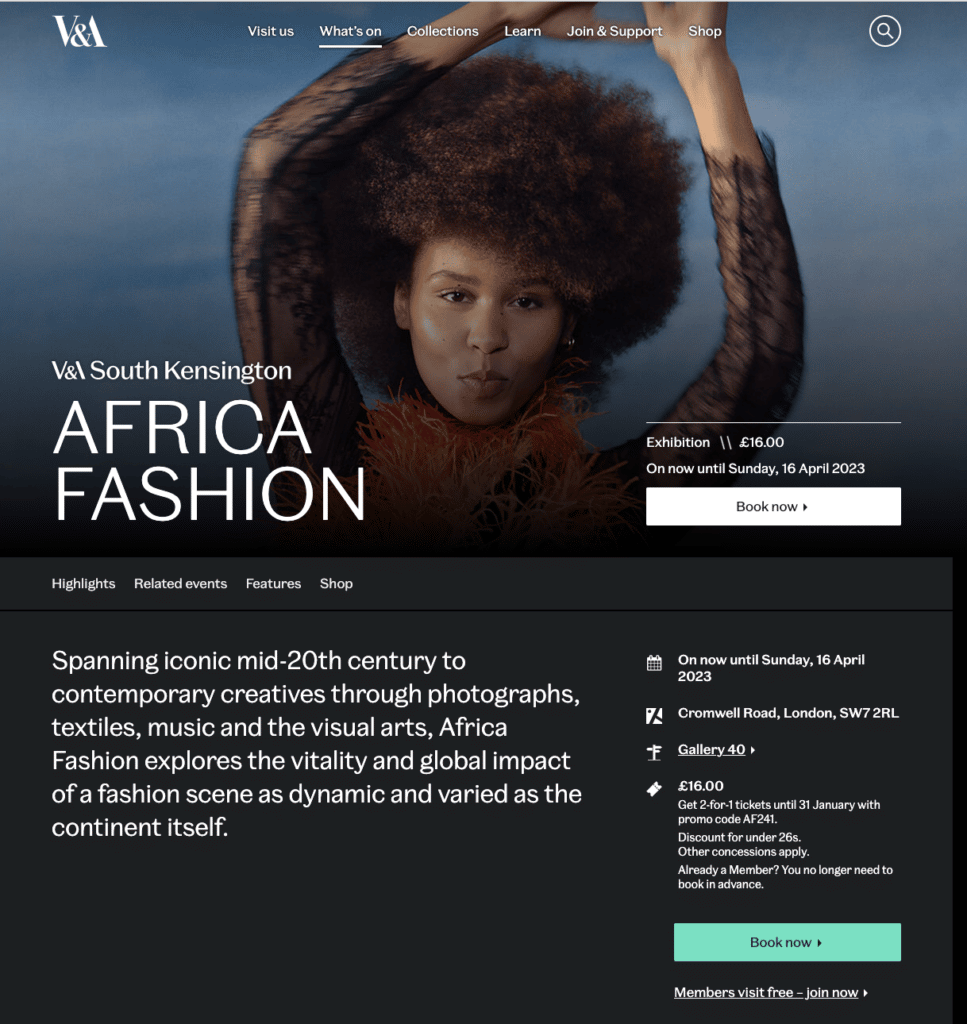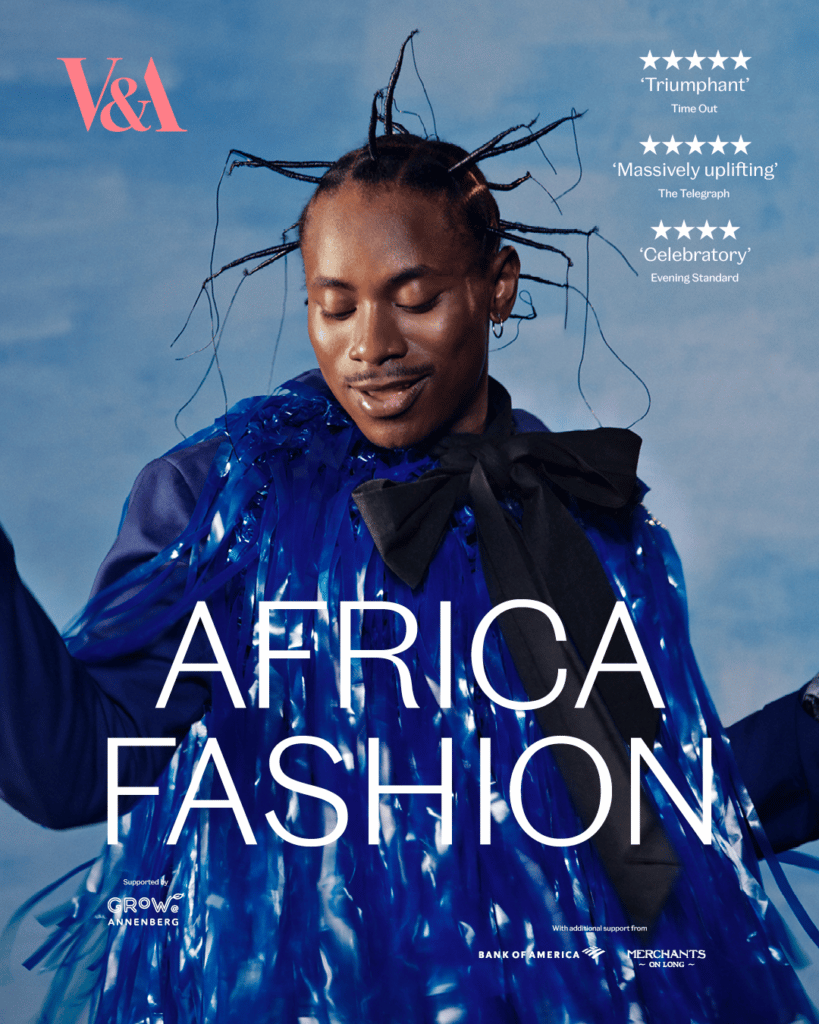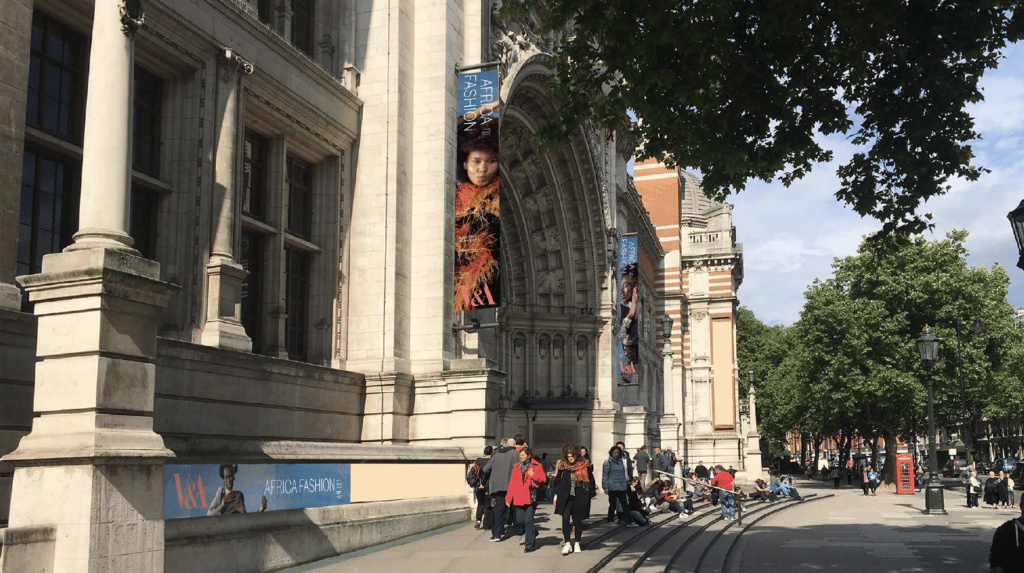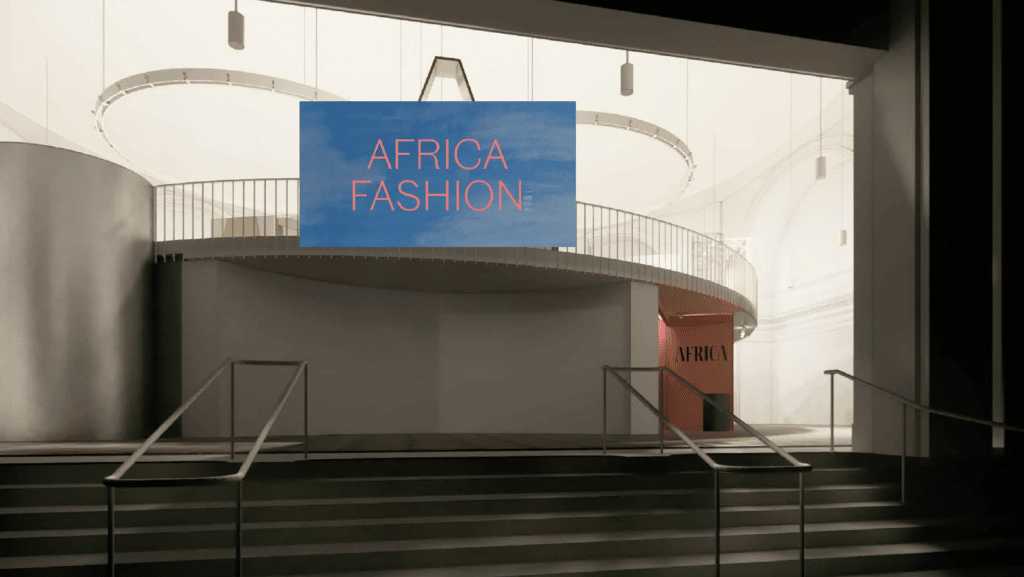 V&A Team
Curators: Dr Christine Checinska, Elisabeth Murray
Marketing Manager: Georgina Dawson
Senior Designer: Heather Whitbread
Designer: Elise Boevenbrink
Photographer and film director: Lakin Ogunbanwo
Cast: Caroline Daniels, Salomé Gomis-Trezise, Malaurie Accrombessi, Tanatswa Gumbwa, Webster Ojara, Dessireé, Seyon Amosu, Ayo Babatope, King Owusu
Stylist: Nathan Klein @CLM
Styling assistants: Naomi Kaji, Jahnvi Sharma, Colin Scanagatta
Tailors: Elenor Williams
Movement director: Ayo Babatope (Taboo)
Set designer: King Owusu
Set design assistants: Charlotte Cook, Sam Storey, Lorella Bianco
Hair artist: Charlotte Mensah
Hair assistant: Kacey Amoo
Make-up artist: Mata Marielle @ CLM
Make-up assistants: Marie Reitner, Tahiyah Ali
Manicurist: Karen Louise
Crew
DOP: Joel Honeywell @WPA
1st AD: Amal Solomons
1st Assistant: Frederick Stisted
Digital technician: George Zenko
Gaffer: Romaine Foster
First AC: Emma Friend
NATAAL
Creative director: Marie Gomis-Tresize
Editorial director: Helen Jennings
Art director: Precious Opara
Managing director: Scott Kraenzlein
Production
Northwood International
Executive producer: Tonia Arapovic
Production manager: Anya Defries
Production assistant: Toby Norman
Runner: Ronita Awoonor-Gordon
Post-production
Stills Retouching: Justine Foord @ Masque
Film editor: Roy Brandys
Colourist: Jamie Noble @Studio RM
Post-producer: Tomas Katter @Studio RM
Thank you to Natasha at Big Sky Studios, Set Pod Lighting, MXC Films and CLM.
Showcase is IHALC's new section highlighting great new creative work from in-house teams and their production partners. If you would like your work to feature, please email patrickb@wdc-london.com